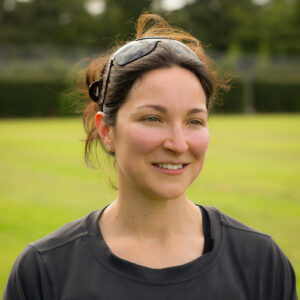 Violaine Delauge says: "When you look at Mother Nature everything is always growing and changing unless it is dead. Life is about resilience, adaptation and evolution." If you are tired of facing the same difficulties and challenges and you truly desire to live a positive and fulfilling life then you're ready to embark on a life coaching journey with Violaine. As a positive, energetic, empathic, good listener, she will help you on a path of self-discovery. Violaine will show you how to become the best version of yourself, achieve the goals you aspire to, and find out who you truly...
Born between 1981 and 1990 / 267 views
Natalie Kirby's mission is to create a neutral, open and trusting environment, where people can be themselves and feel a sense of peace. Clients are taken on a journey – emotionally and behaviourally – to discover their life purpose. Natalie's vision is to inspire people to live their dreams and unlock their true potential. She provides the tools and support to help her clients gain the insights required to make necessary changes within, encouraging them to create and maintain a balanced, meaningful and fulfilling life. Natalie's specific passion is inspiring women, and especially mums, to achieve a healthy work /...
Born between 1981 and 1990 / 170 views