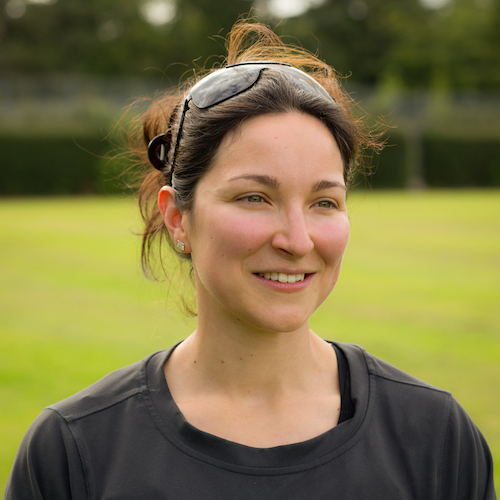 Violaine Delauge says: "When you look at Mother Nature everything is always growing and changing unless it is dead. Life is about resilience, adaptation and evolution."
If you are tired of facing the same difficulties and challenges and you truly desire to live a positive and fulfilling life then you're ready to embark on a life coaching journey with Violaine. As a positive, energetic, empathic, good listener, she will help you on a path of self-discovery.
Violaine will show you how to become the best version of yourself, achieve the goals you aspire to, and find out who you truly are.
Name of Practice:
V.Coaching
Practice Location:
Aberdeen, Scotland, UK
Other Qualifications:
Pregnant and Postpartum Athletism Coach
Speciality/Niche:
Finding life purpose
Unique Selling Proposition:
On a mission to empower her clients to achieve anything they want in life by working with their uniqueness to walk their own paths, creating them from scratch if necessary!
Additional Languages Spoken:
French
Coaching Medium:
Face-to-face and remote
Coaching Hours:
Weekdays only, flexible hours
Coaching Body Membership:
None listed
Fees per Session:
£55
Discounts and Incentives:
None listed
Contact:
click here

Violaine Delauge, New Insights certified life coach
About Me
Hi! My name is Violaine Delauge, I am French and have been living in Scotland for the past eight years.
Since my teen years I have had a passion for self-development. I believe that we can grow throughout our life and that the dice are not set once we reach adulthood.
In 2017 after some personal hardship I decided to jump in, go deeper into myself, and studying to be a Life Coach. I learned so much about me, but also about People and the way we are. I chose to study Life coaching with New Insights because I really believe in their view that no one is broken, no one needs to be fixed. You just need time of introspection, the right tools to understand how you work and a good belief in yourself.
I find coaching people extremely rewarding because I watch them develop before my eyes and become the best version of themselves. I have coached people regarding life transition after retirement, developing professional career, health habits, and general life matters.
How Coaching With Me Works
I follow the New Insights Coaching program. The first session is complementary, we spend time looking at your life and how you would like to change certain aspects of it. You then decide on one to three goals for yourself! 
We work together for 6 months, seeing each other every 14 days. I will give you the tools you need to achieve your goal(s), you will have missions and homework to accomplish.
It is a Journey in yourself, a road to self-discovery and the best version of you!
Request Me as Your Coach
To request me as your life coach, please enter your details on the contact form (making sure to choose my name, Violaine Delauge, from the drop down list of coaches) on the Request a Coach page.
Listing ID

:

3486

Name of Practice

:

V.Coaching

Practice Location (Region)

:

United Kingdom

Practice Location (County/Province/State)

:

Aberdeenshire, Scotland

Practice Location (City/Town)

:

Aberdeen

Qualifications

:

Pregnant and Postpartum Athletism Coach, New Insight Certified Life Coach

Coaching Speciality / Niche

:

Finding life purpose, General life coaching

Unique Selling Proposition

:

As your coach my mission is to empower you and show you how to achieve anything you want in life! You are unique and need to walk your own path, creating it if it doesn't exist yet!

Additional Languages Spoken

:

French

Coaching Medium

:

Face to Face, Remote/online (e.g. Telephone/Skype/Zoom, etc.)

Coaching Hours

:

Weekdays mornings, Weekdays afternoons, Weekdays after office hours