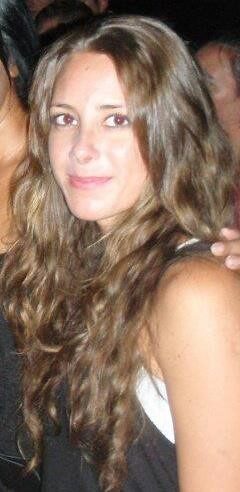 Sarah Cojocaru believes that it is the collective experiences in our lives that molds us into the individuals that we are in the present moment and that life is a process in constant motion we all have the ability to influence to our advantage.
Sarah strongly believes that we all have the power to change our lives and that it all comes down to the choices we make for ourselves. Sarah personally managed to turn her own worst personal tragedy into a gift of gratitude and today she helps other people who want to transform their lives.
Name of Practice:
HopeStreet Coaching & Grief Recovery
Practice Location:
Gothenburg, Vastra Gotaland, Sweden
Qualifications:
New Insights certified life coach
Speciality/Niche:
Grief recovery, grief coaching
Unique Selling Proposition:
Transforming adversities and challenges into gratitude and success by focusing on awareness of thought to tap in to your positive thinking. You have the power and choice to change your life and anything you want.
Additional Languages Spoken:
Swedish
Coaching Medium:
Face-to-face and remote/online
Coaching Hours:
Flexible, all reasonable hours
Coaching Body Membership:
None listed
Fees per Session:
£70
Discounts and Incentives:
First session free of charge
Contact:
click here

Sarah Cojocaru, New Insights certified life coach
Who am I?
Hi, I'm Sarah Cojocaru.
It has always been important for me to live my life to the fullest. I see myself as a free spirited person with a positive mindset who loves adventures and new experiences. I can see how my own life experiences have helped me grow and shape me into the person I am today.
I am very supportive and love to encourage people to go after the things they desire but not really have the courage to. I love giving that positive and supportive nudge because I know the reward that comes when you dare to take the plunge.
How Did I Discover my Life Purpose?
A few years ago my partner tragically died and my life turned upside down. I realised that I had no skills, knowledge or tools to handle my grief after his death, and neither did people around me. I tried to cope on my own, thinking the pain would one day magically go away, it didn't.
It took me a long time to come to where I am today, but I never gave up on myself. I had a wonderful life coach who helped me along the way and her help made me realise that I wanted to take my pain, sorrow and negativity and turn it around to something positive.
Today I am devoted to helping people in grief and those who want to make positive life improvements by inspiring, motivating, supporting and encouraging.
What About You?
Do you want to make changes in your life, but not sure how?
What do you desire most in life?
Are you procrastinating?
If you could do, be and have anything in life, what would that be?
Are you stuck in a negative thought pattern?
The Experience With Me
I would like for you to invest in a fantastic coaching experience with me as I believe that I will:
create an empathically caring, encouraging and supportive environment;
help you create an awareness of your negative thought patterns and to eliminate and replace them with tons of positivity;
help you discover your strengths and how you can make the most of them
support and encourage you on your journey;
bring you the necessary clarity to highlight new useful discoveries about yourself;
help you find how to create the solutions to get you to where you want to be.
Request Me as Your Coach
To request me as your life coach, please enter your details on the contact form (making sure to choose my name, Sarah Cojocaru, from the drop down list of coaches) on the Request a Coach page.
Name of Practice

:

HopeStreet Coaching & Grief Recovery

Practice Location (Region)

:

Europe (excl. UK)

Practice Location (County/Province/State)

:

Vastra Gotaland, Sweden

Practice Location (City/Town)

:

Gothenburg

Coaching Speciality / Niche

:

Career/Vocation, Change & Transformation, General life coaching, Health and Wellbeing, Life/Work Balance, Retirement, Spiritual, Stay-at-home parents, Young adults / teenagers

Coaching Speciality Summary

:

Grief Recovery, Grief Coaching

Unique Selling Proposition

:

Transforming adversities and challenges into gratitude and success by focusing on awareness of thought to tap in to your positive thinking. You have the power and choice to change your life and anything you want.

Additional Languages Spoken

:

Swedish

Coaching Medium

:

Face to Face, Remote/online (e.g. Telephone/Skype/Zoom, etc.)

Coaching Hours

:

Weekdays mornings, Weekdays afternoons, Weekdays after office hours, Saturdays, Sundays

Discounts and Incentives

:

First session free of charge