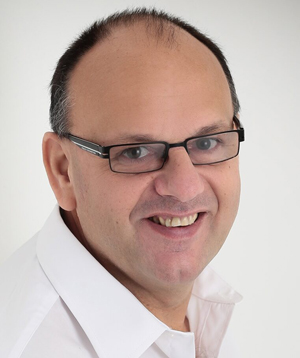 Paul D. Lowe knows first-hand what it takes to make the transformation from a dark life driven by pain and suffering, to one of peace, love and happiness. Through experiential learning and relevant qualifications – as well as being influenced and mentored by some of the world's top Peak Performance practitioners – Paul offers powerful guidance and insights in a very compassionate, heart-centred way.
Paul has been the organiser of many community initiatives and has been responsible for positively affecting thousands of people's lives (literally) as well as helping other World Game-Changers set up their own charities or community groups.
Name of Practice:
Paul D. Lowe Personal Power, Peak Performance & Transformational Coaching
Practice Location:
Nottingham, East Midlands, UK and Torrevieja, Alicante, Spain
Other Qualifications:
ILM Level 5 Coaching & Mentoring. Robbins-Madanes Core 100 Coaching Certification. Mentored by Jim Britt (Tony Robbins's coach)
Speciality/Niche:
Various
Unique Selling Proposition:
A heart-centred coach and mentor with a very powerful track record Of making the transformation from pain to purpose. High level coaching qualifications are combined with real life, diverse experience, all embraced within focusing totally on the needs of the client
Additional Languages Spoken:
None listed
Coaching Medium:
Individual and group coaaching, both face-to-face and remote
Coaching Hours:
Flexible hours including weekends
Coaching Body Membership:
None listed
Fees per Session:
£447
Discounts and Incentives:
Complimentary first session. Discounts apply for multiple sessions paid in advance and group coaching programmes
Contact:
click here

Paul D. Lowe, New Insights certified life coach
As well as totally embracing the powerful strategies and techniques that have emerged from being a qualified New Insights VIP Coach, I have also come to greatly realise the life-changing potential of storytelling.  So – by way of sharing more of myself with you, via my story – I offer an insight into my world, including some key aspects from the transformational New Insights coaching programme, such as my purpose and values…
From Pain To Purpose, Prosperity & Philanthropy
My aim is to offer you an inspiring example of how peoples' often confusion-filled dark, destructive lives – irrespective of their challenging pasts – can be totally transformed to enjoy a successful alternative; one based upon Simplicity … resulting in Peace, Love, and Happiness.
My story starts around pain and suffering. The pain began as a child way-back in 1968, when my mother re-married. That hopeful act brought into our home a man who subsequently subjected us to random acts of abuse, neglect, mental cruelty, and ultimately, terrible physical violence.
Picture your life as a puzzle.  As time passes, you fit more pieces together to complete the picture, like a jigsaw. As much as I vaguely remembered the first eight years of my life with pride and happiness – a nostalgic, golden era of my passions for music and football – I'm equally polarised in my recollections of how my new step-father dramatically changed my life for the worse.
My only salvation through that living hell was the belief – and Hope – that one day, I would be playing for my beloved football club, Nottingham Forest. But even that dream was facing a new challenge. My mother was a secret drinker and, by the age of 12, I too was addicted to her stashes of sherry and whisky.
In March 1974 – after significant back-to-back defeats for Forest and the realisation that the demon drink wasn't numbing my physical, mental, and emotional pain – I attempted suicide. Shortly afterwards, I embarked upon a very steep Learning curve about life; having the faith to accept there was a deeper-rooted reason for this ultimate test.
A transformation had begun, and I had a significant breakthrough in 1991, when I embarked upon a one-year college Access Course. This kick-started an eleven-year academic and vocational journey in which I became extremely aware of the importance of Loving – self and others – resulting in me embarking upon countless charitable endeavours that have since positively affected thousands of lives.
Although still massively challenged by my demons – from my earlier conditioning – I started to feel that my sense of purpose was becoming stronger and clearer. Today, my awareness manifests itself in the work I do – primarily helping other people find their true life's purpose. In doing so, this enables me to contribute towards creating a Legacy of leaving the world a better place.
Imagine – if you can – that the pieces of this jigsaw had created a completely different picture.  What would my life have been like if my mother hadn't entered into that ill-fated second marriage in 1968?  If I hadn't endured long-term pain and suffering, would I still have had the vision to leave the world a better place?  How would things have turned out if I hadn't …
attempted to end things in 1974. Would I have made that vow to never fly again or become a victim? Would I have come to realise the importance of finding life's Purpose?;
made the decision in 1991 to take another significant step on my learning voyage; now discovering self-awareness, as well as the importance of embracing a life of Prosperity?;
formed the Sporting HEARTS charity in 2010, and latterly World Game-Changers CIC; positively helping and  supporting thousands of (mostly) young people, based on Philanthropy?
The past cannot be changed, but it contains some very colourful pieces that can be used to create a new, more empowering, picture for all of us. At the beginning of this story, I alluded to my life as being colourful and challenging. As I have trod his path with heart, I genuinely believe that all of our lives can be summed up very succinctly by 'The Three Pillars of Life'…
Purpose | Prosperity | Philanthropy
Request Me as Your Coach
To request me as your life coach, please enter your details on the contact form (making sure to choose my name, Paul D. Lowe, from the drop down list of coaches) on the Request a Coach page.
Listing ID

:

3488

Name of Practice

:

Paul D. Lowe - Personal Power, Peak Performance & Transformational Coaching

Practice Location (Region)

:

United Kingdom

Practice Location (County/Province/State)

:

East Midlands, UK & Alicante Spain

Practice Location (City/Town)

:

Nottingham & Torrevieja

Qualifications

:

ILM Level 5 Coaching & Mentoring. Robbins-Madanes Core 100 Coaching Certification. Mentored by Jim Britt (Tony Robbins's coach)

Coaching Speciality / Niche

:

Career/Vocation, Change & Transformation, Finding life purpose, General life coaching, Health and Wellbeing, Life/Work Balance, Relationships, Spiritual, Stress management, Young adults / teenagers

Unique Selling Proposition

:

A Heart-Centred Coach & Mentor That Has A Very Powerful Track-Record Of Making The Transformation From Pain To Purpose. High-Level Coaching Qualifications Are Combined With Real-Life, Diverse Experience - All Embraced Within Focusing Totally On The Needs Of The Client

Coaching Medium

:

Face to Face, Remote/online (e.g. Telephone/Skype/Zoom, etc.), Group Face to Face, Group Remote/online

Coaching Hours

:

Weekdays mornings, Weekdays afternoons, Weekdays after office hours, Saturdays, Sundays

Discounts and Incentives

:

Free Complimentary First Session - Discounts Apply For Multiple Sessions Paid In Advance & Group Coaching Programmes