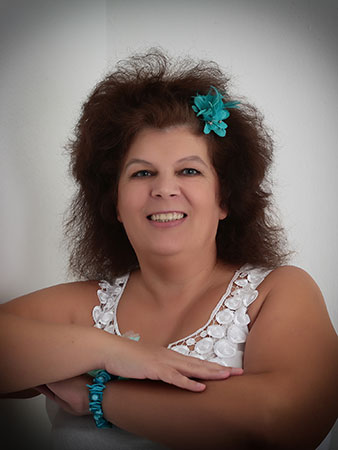 In 2006 Lyn Smith quickly caught the attention of the original founder of New Insights when, shortly after qualifying, she had an almost 100% conversion rate, in turning all her prospects into paying clients and has since shared with other coaches how to do the same!
Recognising Lyn's talent, he quickly invited her to become a NI UK Master Coach / Trainer and subsequently an NI International Head Coach / Trainer, which involved frequent visits to South Africa to design, present and deliver a range of coach training from Introductory and Kickstart, to Advanced and VIP level courses, hosted and facilitated by current NI MD, Bill Burridge.
Name of Practice:
Lyn Smith – Personal Power, Peak Performance & Relationship Coaching
Practice Location:
Leicester, UK and Alicante, Spain
Other Qualifications:
Anthony Robbins Life Mastery University, Christopher Howard Fast Track To Success, John Demartini Breakthrough Experience, Relationship Training with John Gray, Matthew Hussey, Claire Zammit, Arielle Ford
Speciality/Niche:
Coaching Coaches & Relationship Coaching
Unique Selling Proposition:
How to be a high-ticket client magnet, attracting clients who want to buy from you so you don't have to sell to them. Coaching is heart-centred, customer focused, easy step -by-step, in a way that's natural, nurturing & fun, ensuring you never feel alone.
Additional Languages Spoken:
None listed
Coaching Medium:
Face-to-face and remote (for individuals and groups)
Coaching Hours:
Weekdays, office hours
Coaching Body Membership:
None listed
Fees per Session:
£447
Discounts and Incentives:
Free first session. Discounts for multiple sessions paid in advance and for group coaching programmes
Contact:
click here

Lyn Smith, New Insights – VIP Certified Life Coach
Hi, I'm Lyn Smith,
Are you feeling daunted, overwhelmed, confused, not sure who to choose or whether coaching / mentoring is right for you?
Then you're not alone – I've been there, I see you, I feel you, I hear you, I'm with you.
I have a proven track-record as a NI Valued Independent Partner / Master Coach / Trainer / Inspirational Speaker & Best-Selling Author, and offer a world-class service that is committed to providing step-by-step high-value solutions
I have a very heart-centred client focused approach which is based upon my personal research and trainings with the world's leading industry experts as well as my own vast experiential learning and implementation of what gets incredible results.
I care, I understand and I'm here to serve and help you achieve what you truly deserve.
I make a difference by helping you make a difference. My vision is to contribute back on a global scale.
Request Me as Your Coach
To request me as your life coach, please enter your details on the contact form (making sure to choose my name, Lyn Smith, from the drop down list of coaches) on the Request a Coach page.
Name of Practice

:

Lyn Smith - Personal Power, Peak Performance & Relationship Coaching

Practice Location (Region)

:

United Kingdom

Practice Location (County/Province/State)

:

Leicestershire UK / Alicante Spain

Practice Location (City/Town)

:

Leicester / Orihuela Costa

Qualifications

:

International Head Master Coach / Trainer / Speaker since 2006 - Anthony Robbins Life Mastery University x 4 Courses - Christopher Howard Fast Track To Success x 8 Courses - John Demartini Breakthrough Experience + Relationship Training with John Gray, Matthew Hussey, Claire Zammit, Arielle Ford

Coaching Speciality / Niche

:

Career/Vocation, Change & Transformation, Finding life purpose, General life coaching, Health and Wellbeing, Life/Work Balance, Relationships

Unique Selling Proposition

:

Be A High Ticket Client Magnet - Attract Clients Who Want To Buy From You So You Don't Have To Sell To Them - Heart Centred Customer Focused Step-By-Step Coaching - You Are NOT Alone, I Care, I Understand & Want To Serve YOU!

Coaching Medium

:

Face to Face, Remote/online (e.g. Telephone/Skype/Zoom, etc.), Group Face to Face, Group Remote/online

Coaching Hours

:

Weekdays mornings, Weekdays afternoons

Discounts and Incentives

:

FREE Complimentary First Session - Discounts Apply For Multiple Sessions Paid In Advance + Also For Group Coaching Programmes